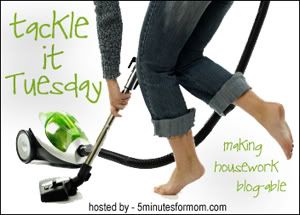 My To-Do List was left unfinished last week because midweek I got the flu. I've been sick really up until today when I've been able to catch up a little bit. I still have a laundry list of things I need to accomplish to get back on track though. Here's my list to be checked off as Ta-Da's on Saturday:
Keep after the bible study program and intensity of prayer
Organize the file cabinet (I got started on that a little last night, purge done, need to finish)
Get tax stuff together and take to accountant (I got it all together but haven't made the trip to town since being ill)
Continue working on photo project (this will probably take MANY weeks, the goal is to work towards the finish line a bit at a time)
Garden planned out (need to start indoor seeds next month)
Blog work (got the plan last week, but didn't write while ill...need to develop that a bit more)
Another thing happened last week. Some of my high school friends and I realized it's time to organize the 20th High School Reunion. We were the class officers so we need to try to find all our classmates, plan activities, organize lodging options and venues for activities and send out invitations in time to do a reunion before this summer is over. So each week I will be making reunion goals for my to-do list as well.
Wish me luck working on my goals this week. What goals are you working on this week? You can see what other people are doing, and let people know what you are up to too, by checking out
5 Minutes For Mom
and her blog carnival Tackle it Tuesday!