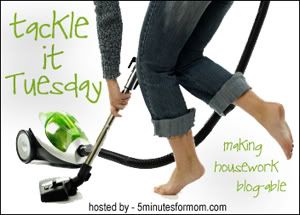 I'm late getting this out since it's technically Wednesday (but I'm going to cheat and date it yesterday!)
I'm sick AGAIN. Just when I thought we'd kicked this junk out the door, last night I had a little sore throat, today I can't walk to the kitchen without coughing so hard I can't breath. My throat is killing me, my lungs are full of gunk. It's nasty. I hope you and your family don't get it because we are having a heck of a time getting rid of it. And this time it's come on FAST. (Maybe because it was never really gone??) I have cleaned like a crazy person, washed everyone's sheets, changed our toothbrushes...I don't know what else to do. But I hope we get rid of it quick, I have too much to do to sit around and be sick.
Anyway...here's my list of to-do's this week.
Work on reunion to-do list a little each day
Continue with bible study

Do better with diet. I have done a terrible job this week and I have to account for it tomorrow...oh well.
Work on photo project at least two days out of the week...it's not going to get done by itself
catch up on laundry (again), I don't dislike laundry, in fact I kind of like to do laundry, so I can't understand why it piles up so fast!!
Get out and get that front and south garden bed cleaned up and ready to go...it's almost garden time.
make sure all the garden supplies are ready to go (I have all my seed as of this past Monday!)
Plant first seeds on Feb 22!
If you want to see what other people are busy with around the blogosphere, go visit
5 minutes for Mom
for more Tackle it Tuesday!